I definitely don't know Disneyland as well as Walt Disney World, given that I worked at WDW and visited the parks there more times than I could possibly count. However, I deeply appreciated visiting the original Disney park earlier this year. There was something especially magical about being in the place that Walt Disney himself saw from inception to completion.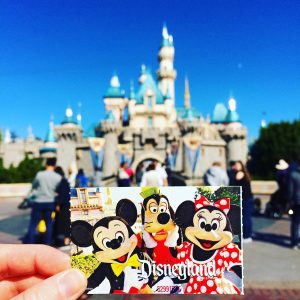 Disneyland v. Walt Disney World
The biggest difference in the two locations is the size. WDW is comprised of four theme parks (Magic Kingdom, EPCOT, Animal Kingdom, and Hollywood Studios) and is absolutely enormous in scale, comparable to the size of San Francisco. While Disneyland Resort does have two parks, Disneyland and Disney's California Adventure, it is nowhere near as big as WDW. When I worked on the ferryboats at Magic Kingdom, we used to tell guests that the entirety of Disneyland could fit in Magic Kingdom's parking lot.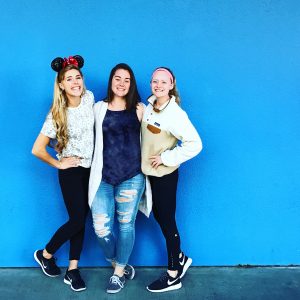 There is something nice about Disneyland being smaller though, as it makes park hopping (visiting more than one Disney theme park in one day) much easier. It's possible to walk from Disneyland to California Adventure and have plenty of time to explore both in one day. I wouldn't say visiting all four WDW parks in one day is impossible (because I have done it), but it required planning, seriously limiting myself to only a few attractions in each location, and then hastily finding Disney transportation or driving to the next park.
Paradise Pier at dusk
With regards to transportation, Disneyland is far more accessible just by walking. We stayed at a hotel off Disney property and found it very manageable to walk right from our hotel into the theme parks each day. On the other hand, at WDW, I would have to drive between parks or utilize the various transportation systems (watercraft, monorail, buses). There is a monorail at Disneyland, but it is an attraction, not a transportation system.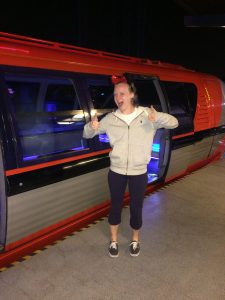 Riding the Disneyland monorail (watercraft > monorail, for the record)
While there are a lot of similar attractions on both coasts, Disneyland does have plenty of unique offerings, like the Indiana Jones Adventure and the Matterhorn Bobsleds, as well as different themed areas, like New Orleans Square in Disneyland, and Cars Land in California Adventure. It has a certain nostalgic feel to it as well, as the park still uses paper entry tickets instead of WDW's magic bands, and paper Fast Pass tickets.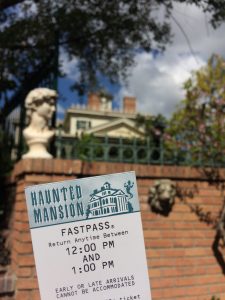 The Haunted Mansion is my favorite Disney attraction
Disneyland Bucket List
1. Cars Land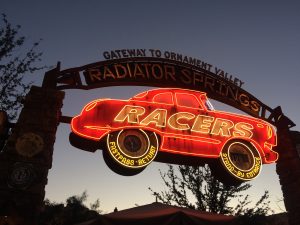 Cars Land is most exciting at dusk, when all of the neon signs first start to illuminate.
2. Hyperspace Mountain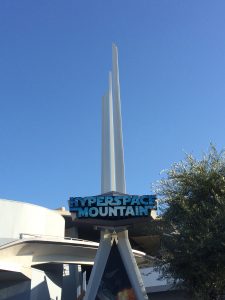 3. Finding Nemo Submarine Voyage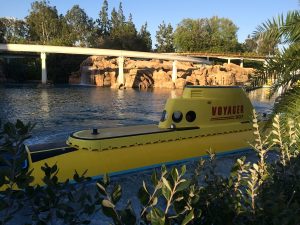 4. Indiana Jones Adventure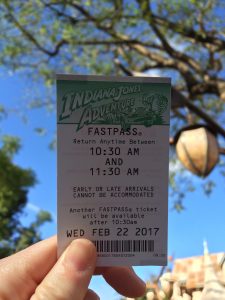 5. It's a Small World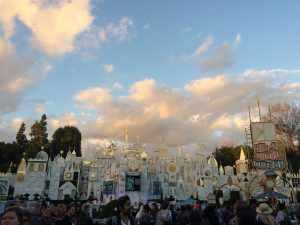 … and if you are familiar with Disneyland, and are wondering why Matterhorn Bobsleds and Mickey's Fun Wheel aren't on here, it's because they were closed when I was there, so I'm sure they're deserving, but I didn't experience them myself.
Can't Miss Food/Drink Items
1. Hand Dipped Ice Cream Bar from Clarabelle's in Disney's California Adventure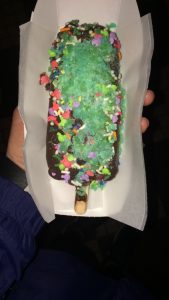 If you can't decide on which toppings you'd like, the "full herd" includes all of them
2. Jungle Skewers from Bengal Barbeque in Adventureland, Disneyland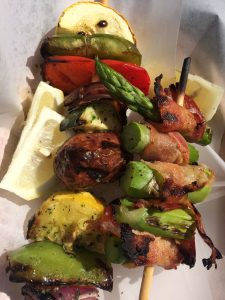 3. Beignets from New Orleans Square, Disneyland
Mickey-shaped food always seems to taste better
4. Creamy Corn Chowder in a Sourdough Bread Bowl from French Market Restaurant, New Orleans Square, Disneyland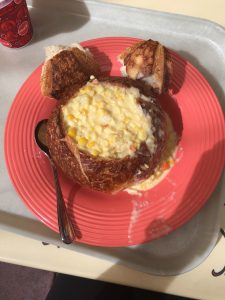 5. Matterhorn Macaroon from the Jolly Holiday Bakeshop on Main Street, Disneyland
Macaroon with its namesake attraction