Though I had been really active before college, the four years I spent logging miles on Tampa's Bayshore Boulevard at sunset cinched my love of running. Bayshore is rumored to be the longest continuous stretch of sidewalk in the country, and it will always be my favorite place to run.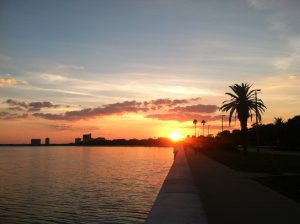 Nothing beats a sunset run on Bayshore
I have wanted to run a marathon for quite some time, but I never actively pursued it. I've entered the lottery for the New York City Marathon a few times, but I just become increasingly discouraged and disheartened each time I am not chosen. Last year, however, I decided to register for the 2018 Walt Disney World Marathon.
The Walt Disney World Marathon turned out to be a great choice for a first marathon because there was so much course entertainment. There were high school marching bands playing fight songs, many upbeat DJs, and lots of pit stops with Disney characters and props.
I stayed on Disney property at the All Star Sports resort, so they had transportation to the starting line at 3:30 am. The only thing I truly wasn't anticipating was how cold it would be. I've lived in Florida and I know that January can be quite chilly, but it was only about 40 degrees that morning. It warmed up slightly throughout the race, but I wish I had gloves with me.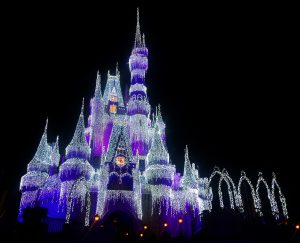 The race started in the Epcot parking lot, and then we headed over to Magic Kingdom. The sun was just coming up, and Main Street, USA was lined with spectators cheering and holding signs. The course went right through the castle, which was absolutely magical. Next, we headed to Animal Kingdom, the Wide World of Sports, Hollywood Studios, the Boardwalk, and, finally, Epcot. Running through Epcot's World Showcase at mile 25 was an absolute highlight. All of the cast members stood outside and waved flags representing their respective countries. It was the closest I've come to feeling like an Olympic athlete.
My knees were a little sore, but I was surprised at how much energy I still had after. After a quick stop at the resort to shower and ice my knees, I headed back to Epcot to eat and drink my way through the countries.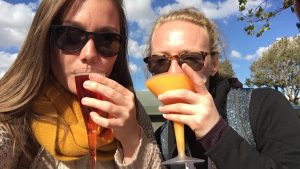 I still have my heart set on the NYC marathon, and I know it'll happen for me someday. In the meantime, I'll just keep adding other marathons onto my bucket list.