Geocaching has been a large part of my life since I first discovered it in 2012. I spent one long summer day exploring the parks around my house, and I was hooked. Even though my interest dwindled in college, I found my way back into it. Geocaching has helped me explore secluded beaches, discover overlooked bits of history, and traverse remote hiking trails. With over 800 finds to date, it is hard to narrow down the best geocaches, but I wanted to highlight some of my favorites.
1. Bridges & Arches of Central Park: GC17MX1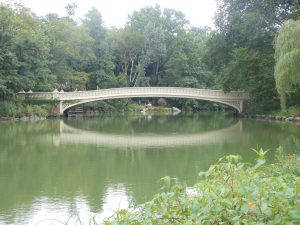 This multi-cache guides explorers on an extensive adventure through the 800 acres of land in Central Park. It involves visiting 32 stages in the park to count bricks and read serial numbers on lampposts in order to collect information for a final puzzle. Once variables A through FF are plugged in to a colossal equation, the coordinates to a hidden treasure (a commemorative coin) are revealed. This multi-cache could easily take days to complete, but my mom and I spent eight hours on foot doggedly pursuing the final stage. It is one of the best experiences I have had, and we still talk about it five years later.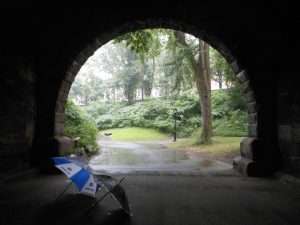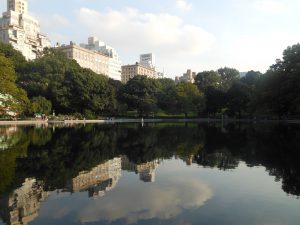 2. Raiders of the Lost Cache: GC2HN2H
With over 700 favorite points and a "Geocache of the Week" feature in the Geocaching Official Blog, this notable cache was on my bucket list for quite some time. The cache is about a mile from the ranger's station at Governor Dick Park, and it's concealed within a large rock outcrop. The difficulty with this cache is finding a way in, and a way out of, the cave where it is hidden. Oh, and battling the rubber snakes, skulls, and spider webs.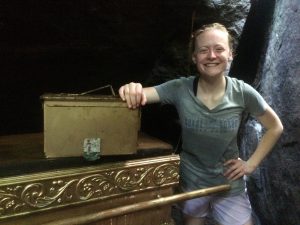 3. At the Pier: GCMKWT
Along with its restaurants, shops, and street performers, Pier 39 in San Francisco is well known for its resident sea lions. They haul out on the floating docks, often territorially vying for space. There is actually a live webcam focused on the sea lions and, in order to get credit for the find, geocachers have to capture a screenshot of the feed while they are in view.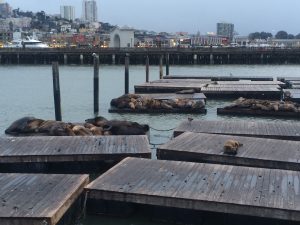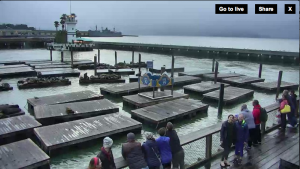 Screenshot from the Sea Lion webcam!
4. Geocaching Headquarters (Groundspeak HQ): GCK25B
Geocaching HQ is a visitor center located within the company's office in Seattle. Guests can find an enormous chest filled with trackable items to discover and trade, a photo booth, and exclusive Geocaching HQ merchandise. More than 18,000 geocachers have visited the headquarters! Also of note is the nearby HQ GeoTour, a series of nine creative geocaches in the surrounding Fremont neighborhood.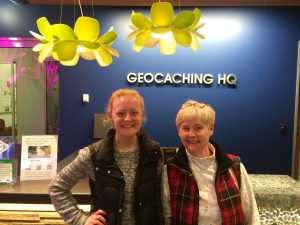 samdelle and vdelle602 @ Geocaching HQ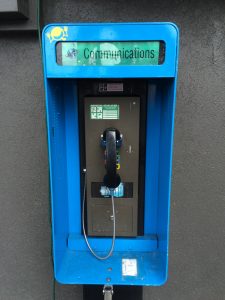 Enter the correct phone number and a drawer will pop open with the logbook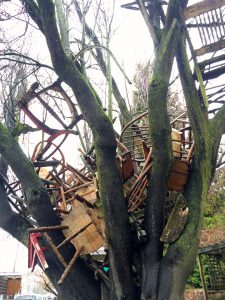 The "Chairy" Tree with a pulley to bring down the chair/cache
5. Wheriwantago Seeking Nahn-Sea's Heart: GC3QWMR
"Wherigo" cache types are different in that they require players to follow a certain path, arrive at predetermined stops along the path, and answers questions about the surrounding area in order to keep heading toward the next stop. This Wherigo cache was my first, and it is still my favorite. It is located within Harry P. Leu Gardens in Orlando, FL. The Wherigo trail covers seemingly every acre of the park, and follows a fairytale storyline about a prince trying to prove himself and win the heart of his princess.