Last year, I happened to be in DC during the 2017 Marine Corps Marathon. It was a crisp autumn day and, though I enjoyed giving out high fives, I felt a twinge of regret knowing that I was cheering instead of participating.
The Marine Corps Marathon is the fourth largest marathon in the country, and as such, offers a lottery registration. I haven't had the best luck with race entry drawings (as evidenced by my 0-4 streak with the NYC Marathon), so I was very excited that there was another option this year: 11,000 spots were reserved for the quickest to register back in March.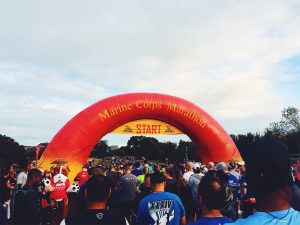 For this training cycle, I decided to follow a 14-week program outlined in Robin Arzon's Shut Up And Run. Though I felt more prepared this time around, I also felt a little burned out by week 10. Then, with all my nervous energy and excitement, I went out way too fast on race day. By the time I reached mile 21, I hit a wall and it was very difficult to push through to the finish. As an admittedly competitive individual, it was frustrating to not come close to my goal time. But, not every race can be a personal record (PR), and I know that I am a stronger person for it.
In many other ways, this race was a dream. The weather was ideal: it was sunny and a comfortable 55 degrees. The streets were lined with spectators holding entertaining signs (like the crew passing out Fireball with a "Whiskey for Winners" poster). Most importantly, the course was both emotional and inspiring. I was very moved during the wear blue Mile, which is a tribute to our nation's fallen soldiers. American flags and Faces of the Fallen posters lined the course during this stretch. I also loved reaching "the Gauntlet" (17.5 mile mark) because the next part of the course took runners on a tour of all the Smithsonian buildings on the Mall. Overall, the race really showcased many of the monuments, memorials, and notable places in our nation's capital.
DC is truly one of my favorite cities, and I know I've shared in other posts some of my favorite places and experiences within the city limits. My Marine Corps Marathon weekend flew by, and I didn't even get to all the items on my to-do list. Nevertheless, here are some of the things I checked out:
1. Renwick Gallery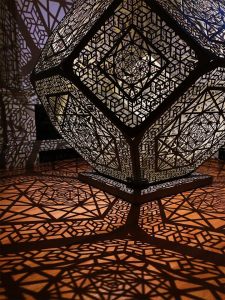 The Renwick is part of the Smithsonian's American Art Museum, and it is walking distance from the White House. The current exhibition, "No Spectators: the Art of Burning Man," is on display until January 2019. It showcases vibrant installations from the annual cultural and artistic movement that is Burning Man.
2. Dorothy's Ruby Slippers at the NMAH
The National Museum of American History created an innovative (and slightly controversial) Kickstarter campaign in 2016, which fully funded an intense research and conservation effort beginning in April 2017. The slippers returned to view in mid-October 2018, and remain an American icon.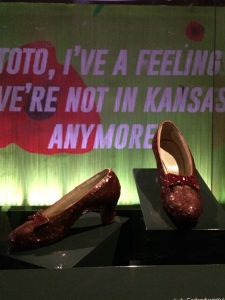 3. Hank's Oyster Bar in Old Town, Alexandria
Old Town, Alexandria is a charming historic district with cobblestone sidewalks and brick townhouses. Hank's Oyster Bar is listed in many DC travel books as a highly rated restaurant, and I agree with all the rave reviews. The crab cakes were excellent, and the service was quick. They also have some interestingly pleasant touches like complimentary Goldfish crackers before the meal arrives (instead of bread), and dark chocolate for dessert.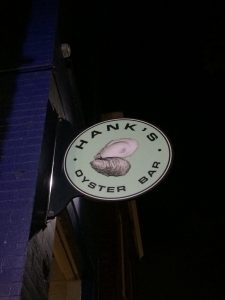 4. Ice Cream Jubilee
I know I have written about Ice Cream Jubilee before, so consider this another profession of my love for their eclectic flavors. The seasonal Sweet Potato Molasses Candy was sublime, and I paired it with the perennial favorite, Cookies & Cookie Dough.