I fell in love with Dale Chihuly's artwork in Seattle, when I escaped the rain for several hours and explored Chihuly Garden and Glass. The vibrant glasswork was gorgeous, and my photos couldn't even do it justice. When I read about the new Chihuly exhibition at the NYBG, I knew I had to visit it before leaving New York.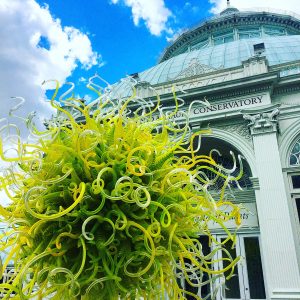 The juxtaposition of the brilliantly colored whimsical glass shapes and the greenery in the gardens was amazing, particularly in the works Sapphire Star and Macchias. I caught the show in the beginning of May, so I was also treated to NYBG's blooming azaleas. CHIHULY is on display until the end of October, and I would imagine it will look great in every season.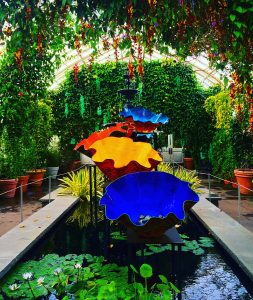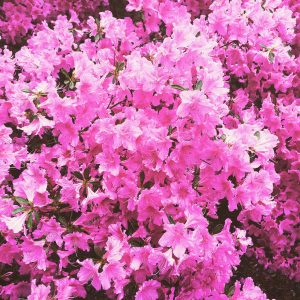 While in the New York City area, I also decided to try two of the dessert places that are now all the rage on social media: Taiyaki NYC and DÖ. Taiyaki NYC is a Japanese ice cream shop known for unusual soft-serve in fish-shaped waffle cones. They have premade menu choices, but they also offer customers the chance to customize with a selection of ice cream, filling, drizzle, and toppings. Though a little pricy at $7 a creation, I enjoyed the flavors so much, I would definitely go back.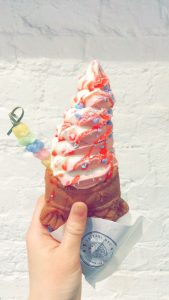 I was less impressed with DÖ, but that is probably because I'm not a true cookie dough fan. The shop is very innovative, as it serves safe-to-eat uncooked dough in a variety of flavors. Even on a Tuesday afternoon, I encountered a 30-minute line, but it was a polite crowd and the employees passed out menus so customers could contemplate the choices before reaching the inside of the store.